Today was a Senators Season Ticketholder event for the Development Camp. The camp was open only to those STHs who had registered in advance.
We got to see the prospects go through a practice, a scrimmage (including a shoot-out contest) followed by a Q&A by some Sens management and then prospects and then an autograph session.
We didn't get there until about halfway through the drills. They looked pretty uptempo and intense. They practiced for an hour, got off the ice just long enough for a flood and then a scrimmage (2-20 minute periods, clock running except for the final minute).
Corey was on the "white" team and his team won both the scrimmage (4-1) and the shoot-out competition (Andre Petersson last man standing having scored in each round).
A lot of really good hockey players out there, each working hard for a spot/contract. The scrimmage was surprisingly fast and intense after such a pretty hard practice. Corey didn't score any of the goals but drew one of the three penalties in the game with a blatant trip at one of the faceoffs.
Here are some pictures from the day (most were taken through glass at a distance):
Who knew development could be such a drag!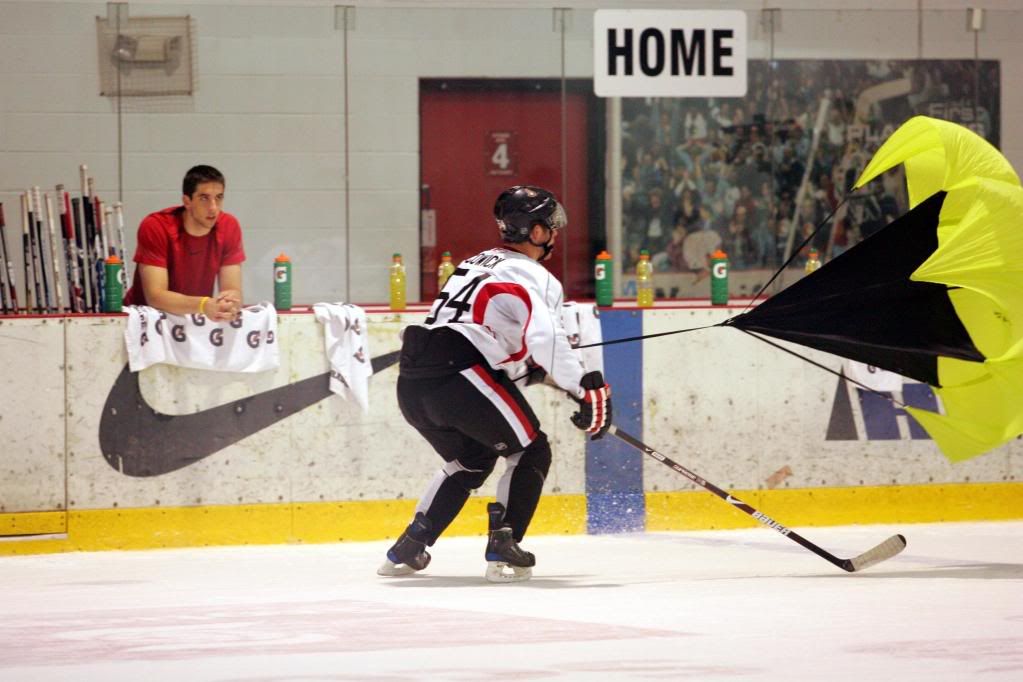 Apparently it's harder than it looks - going fast enough to inflate it and then dealing with the resistance.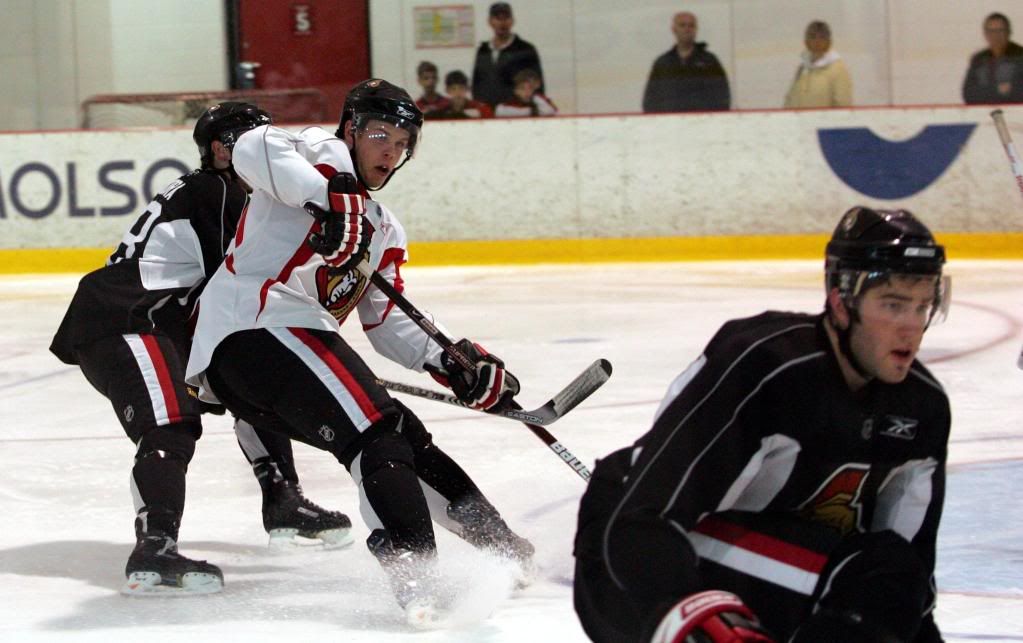 Driving for the net.
1-on-1 against Eric Karlsson, Ottawa's first rounder from last year.
Signing autographs.