I need to correct something from Friday's game blog. I stated that Jamie McGinn had been benched during the game. Schreibs kept mentioning it during the broadcast so of course it had to be true...but I wasn't so sure about it myself.
The spousal unit, Bob (the guy who sits next to us) and I were chatting about it as we walked to our vehicles. I was in the corner where Jamie went into the boards and could see that he hurt his shoulder. He tested it out, made a few faces to indicate that it hurt but then looked fine on the very next faceoff and actually was out there for a few more shifts. So we thought maybe it wasn't so bad.
click on any one to see a larger image

| | | | |
| --- | --- | --- | --- |
| | | | |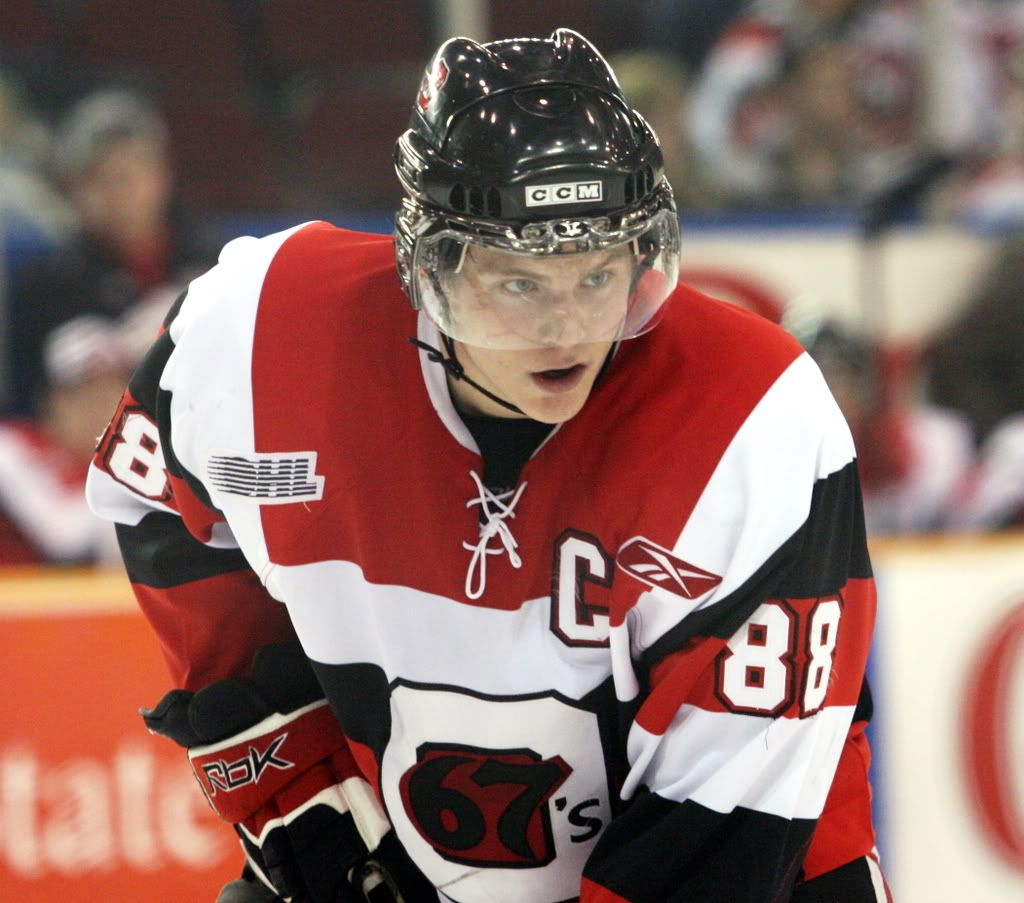 I noticed during the third period that Jamie was sitting in the middle of the bench rather than at the end behind the gate which appears to be the norm when a player is
sent to Coventry
(i.e. benched). So when Schreibs kept going on about Jamie being benched I had my doubts...but then again, he is The Voice and has forgotten more about hockey that I will ever hope to know.
I read in today's Ottawa Citizen that Jamie did not play in yesterday's game due to a shoulder injury.
So, my apologies to Captain Jamie for trusting The Voice rather than my own instinct on this.
As for yesterday's game, I didn't listen to it (watched the Sens - Pens game - whoo! finally a win. not pretty but two points with energy and emotion). I kept an eye on the score via the OHL site and noticed the 1-goal lead by Ottawa and just caught the final: 1 - 2 for Missy.
I guess the upside is that the last two games have been 1-goal games rather than blow-outs.
Here's the
game sheet
if you like looking at that stuff. Ottawa has now clinched a spot in the playoffs.
Go 67s Go!
---