Sorry it's taken so long to get around to this update.
As you know by now, our Tyler Cuma was drafted by the Minnesota Wild in the first round of the NHL Entry Draft (23rd overall) here in Ottawa last Friday. We were at the event but the spousal-unit was dead bored by 9:30 and we left so I don't have any pictures of him. We certainly didn't go the second day so we missed Julien Demers getting drafted by the San Jose Sharks (or Ottawa West as we call it now).
We got in the door just as Cuma was picked and it was really great to see. The Minnesota Wild have a lot of articles on their draft picks;
here are the links
for your reading pleasure. And
here is a link
to the San Jose site and their draft coverage.
As for my experience at the draft, it was a slow moving affair but it was interesting to watch. The 200 and 300 bowls were pretty much full which was great to see. Lots of fans wearing jerseys from across the NHL and CHL. Some Sting fans were right behind us and were proudly cheering for Stamkos.
The crown jewels of the NHL were there but I only got a picture of (and with) Stanley.
Glad I went but not sure I would travel to one; I think the total entertainment package on TV would be better as there is lots of "dead air time" in the arena as teams take their time to announce their picks or negotiate trades. If you do go to one, but sure the person you go with is as big a fan as you or incredibly patient.
Here are some pictures from the draft:

The Stage





The TSN Crew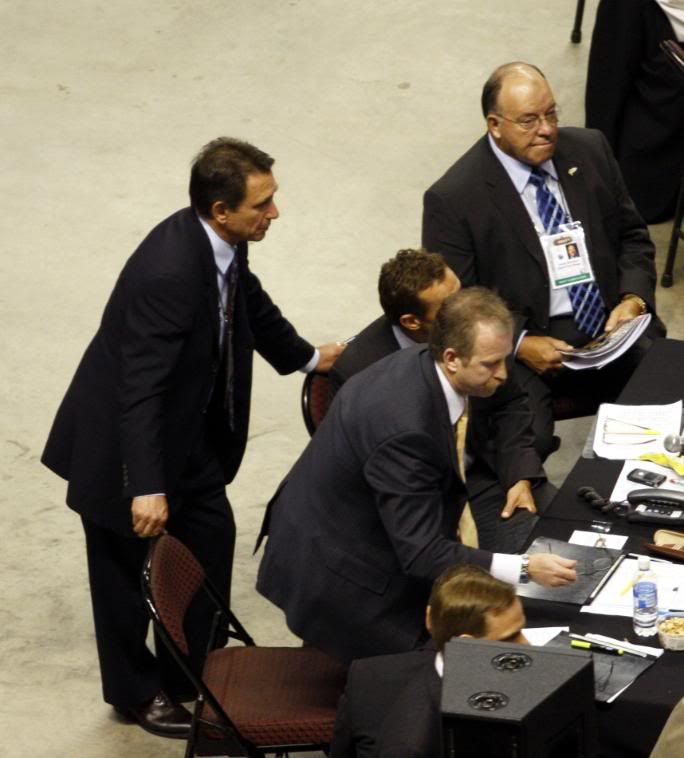 Two hockey icons: Yzerman and Bowman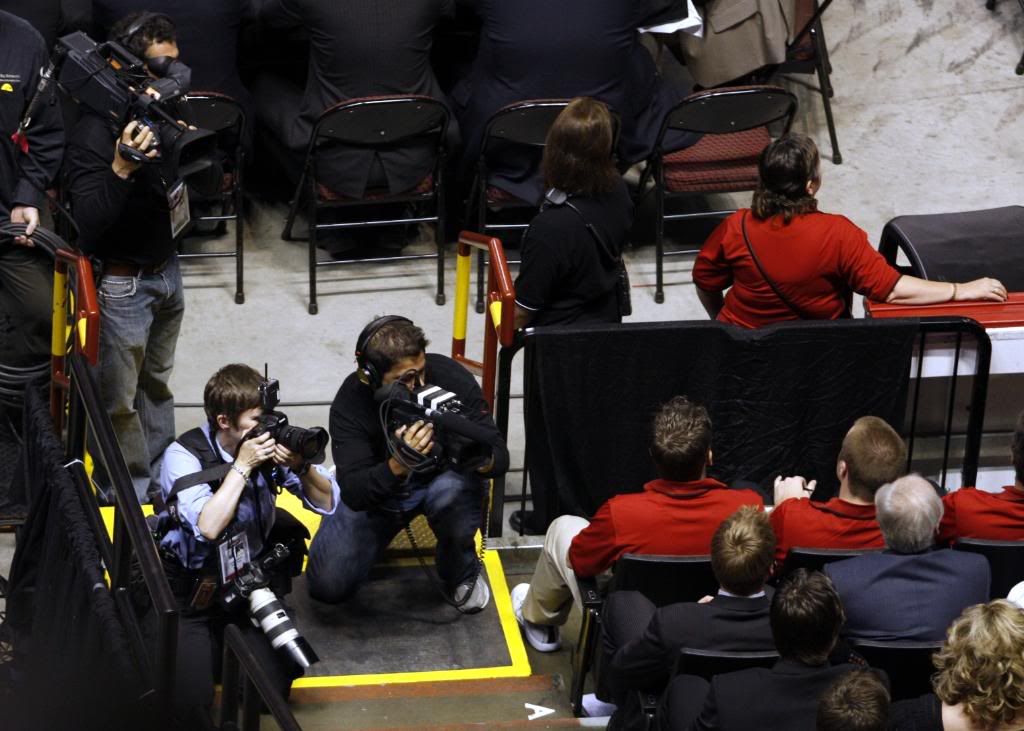 If you ignore them maybe they will go away...





Burke and Sutter cooking up the deal.





The Great One reacting to his reception from the fans.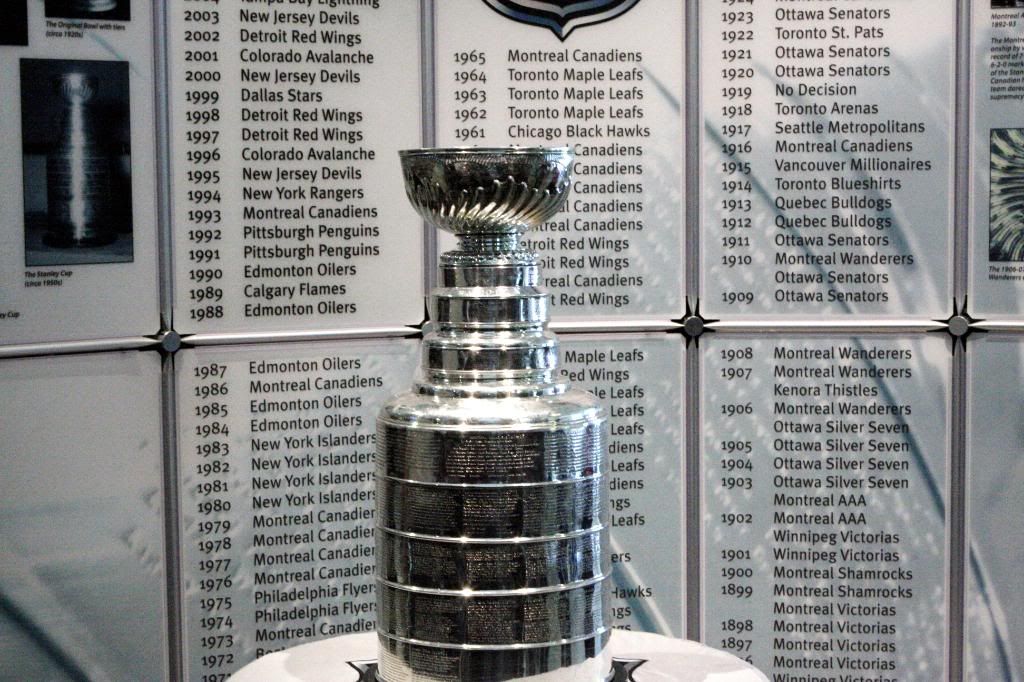 What it's all about!!