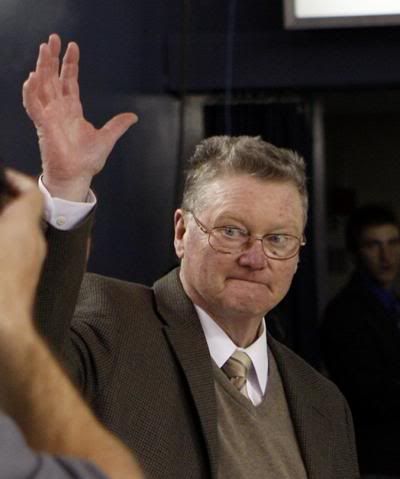 The Ottawa 67s lost in overtime after giving up a two-goal lead going into the third period. Don't know what happened to the team. Did they leave it all on the ice last night? There were moments of strong play but not enough to pull it off. They were on their heels for the entire 3rd period. Seeing their faces as they left the ice and returned for the OT, you knew they were done. And 12 seconds later, it was official.
Here's the game sheet.
A few pictures: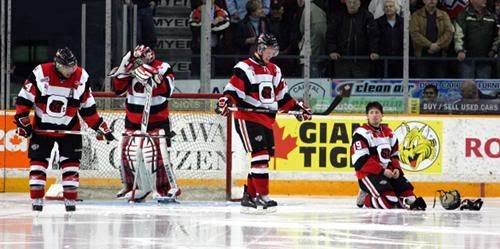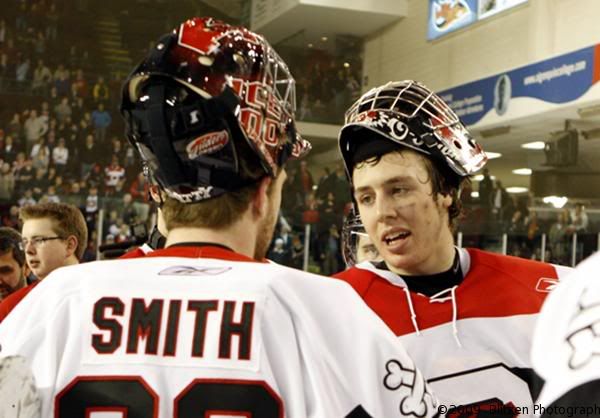 The players were visibly upset at the outcome.
I'll post a season wrap up but not likely before the weekend. By that time, Couture could be in Worcester (currently hold the final playoff spot). Perhaps Demers too. Nigro and Courchaine are St. Louis and Boston prospects respectively so if their affiliates are still playing, they might get some time. Nesbitt will be recovering from his surgery (scheduled for tomorrow), and the rest of the team will be back at their homes - some transitioning to a new school to finish the year.
To steal a line from Patafie's book....I hate hockey!!!
Catch up with all of you later.